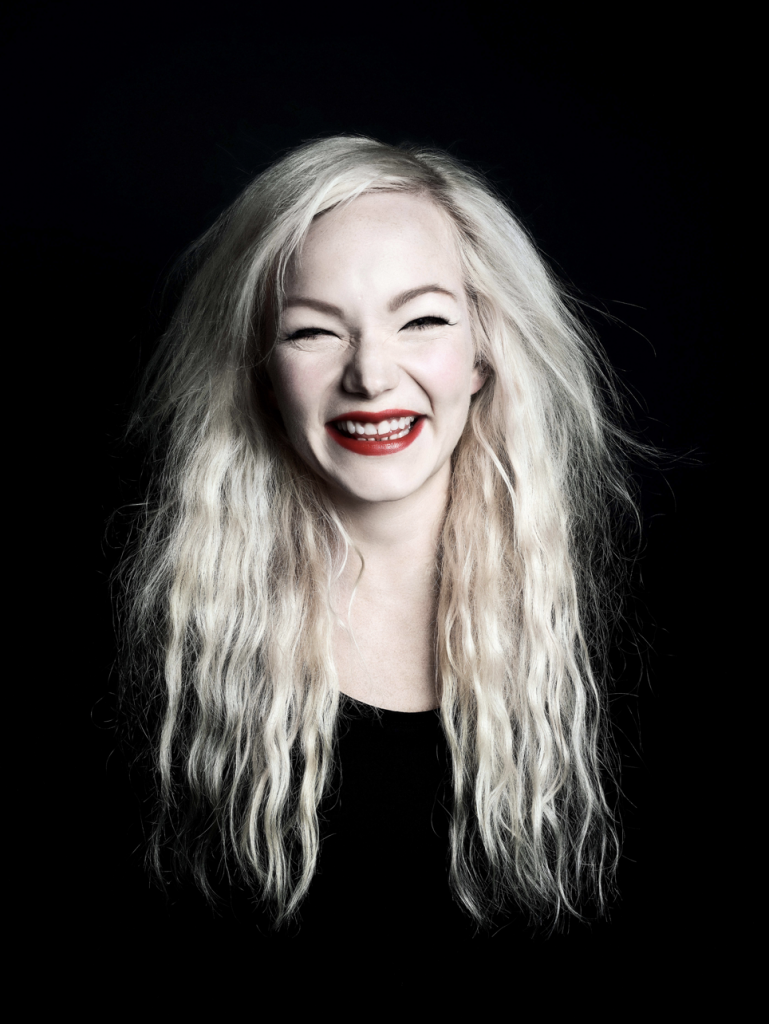 London based artist Riikka Hyvönen (b. 1982 Rovaniemi, Finland) is on an exploration of beauty with her expressive and thought-provoking acts of the construction of contemporary identity and the nature of its various representations. Her witty, playful, and controversial work is both founded in the present while she extends commercial values in visuality to reconsider common female stereotypes and cultural assumptions on beauty. Hyvönen is distinguished for her sculptural painting series Roller Derby Kisses portraying colorful bruises on female skin referring to the momentary marks that gain importance only inside a small group of enthusiasts. For her latest body of work, Hyvönen continues merging sculptural elements in her painting process. In her rainbow -series the artist explores the momentary joy of light erupting on a surface, touching it with a prism. She finds her references from social media to employ a selection of experiences. For Hyvönen, light's metaphors are a multitude. Whereas the spectrum can form upon a heavily bruised skin, as in Roller Derby Kisses, Hyvönen is aware of the weight of its connotations. Can you paint a rainbow without touching upon any of its denotations?
Having her interests stemming from pop culture and aesthetics, Hyvönen's insightful criticism reaches beyond prevailing questions of body image and feminism. She attests the ways in which popular gestures end up as mechanisms of cultural consolidation.
In 2016, Hyvönen was selected to the XL Catlin Art Guide, a publication that brings together 30 most promising recent art graduates from British universities every year. The book was published in the London Art Fair where her works were also presented.
Hyvönen holds a BA of Fine Arts from Goldsmiths, University of London and an MFA from the Academy of Fine Arts in Helsinki, Finland.